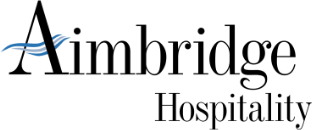 BUSINESS DESCRIPTION
Aimbridge Hospitality, LLC ("Aimbridge") is a third-party hotel management services to owners of hotels. The company is an "asset-light" service provider, with limited to no ownership in the underlying hotel asset.
Background and Source
Lee Equity developed a thesis seeking asset-light real estate services, particularly service companies with recurring revenue and significant consolidation potential. Lee Equity became management's preferred choice given long-term relationships between the Aimbridge founders and Thomas H. Lee dating back to Mr. Lee's prior investment in Wyndham International.
Investment Thesis Highlights
Partnership with experienced management team
Fastest growing independent manager in the United States
Highly fragmented industry with significant consolidation potential by industry leaders
Secular tailwinds of hotel brands moving being toward asset-light franchisors and hotel owners moving from brand managers to independent managers
Post-Investment Value Creation
Hired a Chief Investment Officer and added resources to the sales development, underwriting and finance teams
Lee Equity created a strategic acquisition framework to prioritize acquisition targets based on chain scale mix, geographic focus, and brand mix
Lee Equity optimized the capital structure and completed multiple recapitalizations to facilitate large portfolio additions and acquisitions
Acquisitions: Closed five acquisitions prior to the majority sale in February 2019
Exit Summary
On February 1, 2019, Lee Equity Partners sold a controlling interest to a private equity firm, Advent International. In addition to the realized proceeds, the Fund has $30.0 million of rollover equity alongside the new owners, to participate in the future growth and continued M&A opportunities.
Case studies have been selected for illustrative purposes only and should not be considered an offer or solicitation of services or an actual or implied endorsement of Lee Equity or any security, investment or portfolio company. The portfolio companies highlighted are not representative of all current and prior investments. Please refer to the Portfolio page for a list of all Lee Equity investments since inception.